International PET Industry Forum 2013 was held in Hangzhou
November 6-7, 2013 –International PET Industry Forum was successfully held in Hangzhou. The meeting was organized by Zhejiang Huarui Information Consulting Co., Ltd. (CCF, CCFGroup) and co-organized by Beijing Booming HighChem Company Limited.
Gao Lei , General Manager of HighChem made the report titled "The developing CTEG Technology", which attracted wide attention in the industry .
In recent years, the demand for PET bottle chip is increasing rapidly. As the raw material of PET bottle chip, China's high class glycol industry grows rapidly. Xinjiang Tianye adopted HighChem's 50,000 ton/year high class glycol industry technology (via calcium carbide furnace exhaust) for 10 months and produced high class glycol products. The system's operation load exceeds 90%, the rate of high class products keeps above 92%, and the product purity achieves 99.94%. For many years, HighChem is committed to the downstream application of CTEG technology, and has completely replaced the petroleum method in the fields of polyester and medical intermediates. The end products have won wide recognition. The company also conducts experiments in the field of polyester bottle chip.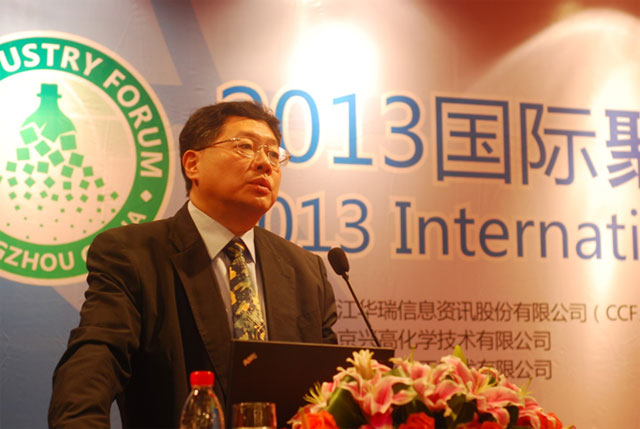 高雷总经理做主题报告